According to the United Nations, the world population will reach 9.7 billion by 2050. It is now, more important than ever to come up with new ideas and innovations regarding farming and other agriculture techniques to provide all the citizens with nutrition food they demand. Interested in studying agriculture in Malaysia for affordable tuition fees and a low cost of living? Keep reading to find out more about the requirements and the costs it will bring along.
Eligibility Requirements
Usually the requirements of a certain institution in Malaysia are applicable to every course. The Higher Education Department of the Ministry of Higher Education in Malaysia came up with the Online Application System whereby students can apply online for the desired course.
The general entry requirements are the A-level, SAM, AUSMAT, CPU, or UNSW qualification. There are a few things that need to be submitted online, which are as follows:
Certified copies of all the academic diplomas/certificates
Certified copy of all the pages of the passport
A copy of IELTS, TOEFL etc.
One passport photograph
A financial statement that shows your financial capability
A medical report
A student pass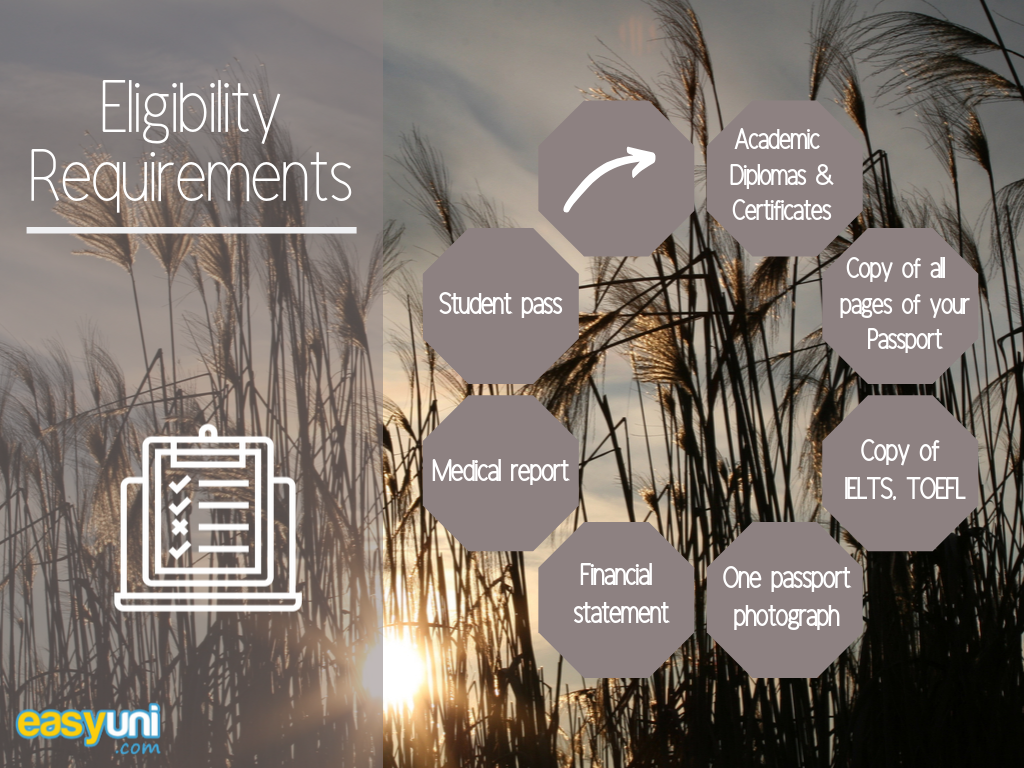 Cost of Studying Agriculture and Related Subjects in Malaysia
Every course has its expenses, as well as this one. The tuition fees of Agriculture and Related Subjects in Malaysia will depend on the field of study you choose. The total fee for eight semesters will be around RM 65,000 for international students excluding the application, registration, and visa applications fee.