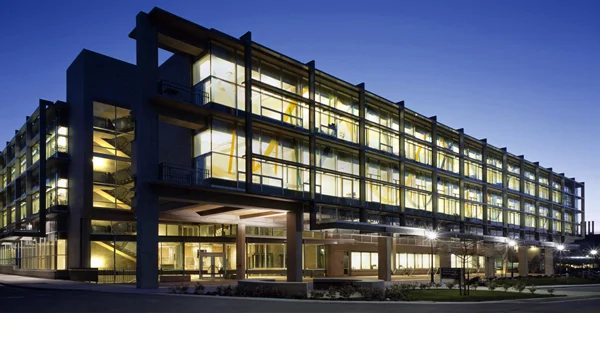 University of British Columbia
Canada
Statistics

| | | |
| --- | --- | --- |
| | # 31 | THE World University Rankings 2013-2014 |
| | 10 | Undergraduate programs |
| | 0 | Postgraduate programs |
Overview
Statistics

| | |
| --- | --- |
| Institution type | Public |
| Year established | Data not available |
| Campus setting | Data not available |
| Student population | Data not available |
| foreign students | Data not available |
| Nationalities | Data not available |
About University of British Columbia
The University of British Columbia is a global centre for research and teaching, consistently ranked among the 40 best universities in the world. Since 1915, UBC's West Coast spirit has embraced innovation and challenged the status quo. Its entrepreneurial perspective encourages students, staff and faculty to challenge convention, lead discovery and explore new ways of learning. At UBC, bold thinking is given a place to develop into ideas that can change the world.
Why come to UBC Vancouver in Canada?
UBC is one of the world's top 35 universities, providing excellence in teaching and research
UBC is a comprehensive university with more than 250 graduate programs in 142 specializations and 2000 potential supervisors - it is very likely that UBC will have a mentor for your research interests!
UBC was recognized as the most sustainable campus in Canada (College Sustainability Report Card 2009)
Vancouver is one of the most attractive cities in the world: it has continuously scored highest rankings by The Economist (world's most livable city), Mercer Consulting (best city in the world) and by Condé Nast Traveler magazine (best city in the Americas)
Vancouver has one of the mildest climates in Canada
Vancouver has it all: sea, parks, mountains, beaches and 4 seasons per year, including beautiful summers and mild, wet winters with snow in the mountains
Canada has an excellent health care system and social services
Canada is a safe country and study destination
Canada has a well-developed and stable economy
Canadians are friendly people with an open and welcoming culture
Admissions
Intakes
Admissions Statistics

| | |
| --- | --- |
| IELTS | Data not available |
| TOEFL | Data not available |
For admission requirements and intakes for each individual course/programme please refer to course details.
Tuition and application fees
Estimated tuition fees as reported by the institution.
Tuition and Application Statistics

| | |
| --- | --- |
| Application fee (local students) | Data not available |
| Application fee (foreign students) | Data not available |
| Student visa fee (foreign students) | Data not available |
Living cost
Data not available
Average living cost in Canada
The amount is indicated taking into account the average cost of food, accommodation, etc in Canada for 2023
Costs Statistics

| | |
| --- | --- |
| Food | Data not available |
| Accommodation | Data not available |
| Others | Data not available |
Accommodation
Vancouver Campus
Living in residence makes it easy for students to meet new people, live in a study-oriented atmosphere, get help for academic and personal challenges, and be part of all that UBC and its surrounding neighbourhoods have to offer. Campus residents have easy access to beaches and recreational activities, theatre, restaurants, guest speakers, and special interest clubs. UBC houses more than 9,400 students in 12 residences.
Many prospective students will qualify for our First Year Guarantee in Winter Session Residence. Most students in this group are assigned to Totem Park and Place Vanier, which have furnished shared and single rooms, vibrant common areas for socializing, and plenty of space for quiet study time. Based on availability, some students will be assigned to Marine Drive 5, Ritsumeikan-UBC House, Walter Gage, and Fairview Crescent where upper-year students and some graduate students also live.
Fees:
Fees and payments will vary depending on what type of room you live in and what size of meal plan you choose. A typical cost for a room and a meal plan for a new undergraduate student is between $8,400 and $9,970 for two terms. Payments are spread over the school year. There are extra fees for parking and optional telecommunications services like cable TV and phone.
Okanagan Campus
Student Housing and Hospitality Services oversees nine residence areas at the Okanagan campus. Most first year undergraduate students are placed in Cassiar, Kalamalka, Nicola, Purcell, Valhalla, or Similkameen Place—residences with single furnished rooms, vibrant common areas for snacking and socializing, and plenty of space for quiet study time. Based on availability, some new students will be assigned to suite-style residences at Monashee Place or Lower/Upper Cascades where upper year students and some graduate students also live.
Because we believe that living in residence is an important and meaningful way to spend your university years, most prospective undergraduates—domestic and international—will qualify for a guaranteed room in residence for the Winter Session. A spot in residence is not guaranteed if you do not meet the requirements, but you can still apply.
Meal Plan:
Students assigned to rooms at Cassiar, Kalamalka, Nicola, Purcell, Similkameen Place and Valhalla purchase a convenient meal plan, valid at more than 12 campus food spots and partner locations in Kelowna. Meal plan fees vary depending on the size of the plan you choose: the more you plan to eat, the more you will pay. Students living in suite-style residences at Lower/Upper Cascades and Monashee Place can purchase an optional meal plan for added convenience and savings.
Fees:
Fees will vary depending on what type of room you live and meal plan size. Payments are spread over the eight-month academic year. Internet is included in residence fees. There are extra fees for parking and optional cable and telephone landline service.
Campus
The Vancouver campus educates more than 47,000 undergraduate and graduate students each year, representing 140 different countries. Hundreds of academic programs are offered through 12 Faculties and 14 Schools. More than 8000 students, faculty and staff live on the campus in one of eight university residences. Another 7,500 people live in one of the residential neighborhoods located on the campus.
UBC Events
Make time to see a show, cheer on the UBC Thunderbirds, dance outside at a concert, or attend an interesting lecture. At UBC, there is always an event that will suit your mood and give you a chance to discover new things to do (and new people to meet) every day of the week.
Arts and Culture
The eclectic is celebrated at UBC. Exploring and broadening your horizons through the diverse cultural offerings on both campuses is an important part of a rewarding student life. Cultural expression shows up in different ways for everyone so try seeing a show, stepping into a gallery for a student art show or joining a friend for a walk through one of our world-famous gardens. Quiet or bombastic, sitting in audience or enjoying a solo experience, the choice is up to you to discover.
Athletics
Jump, dive, run, or leap into Varsity sports at UBC and join a rich tradition of athletic dedication that has been core to UBC's spirit since the university opened its doors. The UBC Thunderbirds and the Okanagan's Heat Varsity programs offer a wide range of sports to participate in or attend at any of the seven Varsity facilities on the Vancouver campus or three on the Okanagan campus including the new Hangar Fitness and Wellness centre.
Clubs and Recreation
Student clubs at UBC have been growing strong since the first Glee club was started in 1915. There are now 370 clubs available to students, so there is a club for nearly everyone's interests. Getting involved in clubs or recreation gives you a sense of community and offers a place for new friendships and connections you can take with you long after you're done with final exams. Check out exciting events like Storm the Wall, discover intramural sports, a lunchtime workout at the Bird Coop or find a friend to go for a training run for the Great Trek 10K.
Vancouver Campus
Located 30 minutes from the heart of downtown Vancouver, the Vancouver campus is a spectacular location that is a 'must-see' for any visitor to the city — where snow-capped mountains meet ocean, and breathtaking vistas greet you around every corner. The campus is home to more than 39,000 undergraduate and nearly 10,000 graduate students.
Okanagan Campus
The Okanagan campus is an intimate learning community embracing bold new ways of thinking that attract exceptional students and faculty. More than 8,300 students from throughout the Okanagan region, across Canada and 80 other countries are enrolled in undergraduate and graduate programs in eight faculties and schools.
Student population
Data not available
Total population
Student Statistics

| | |
| --- | --- |
| Undergraduate students | Data not available |
| Postgraduate students | Data not available |
| foreign students | Data not available |