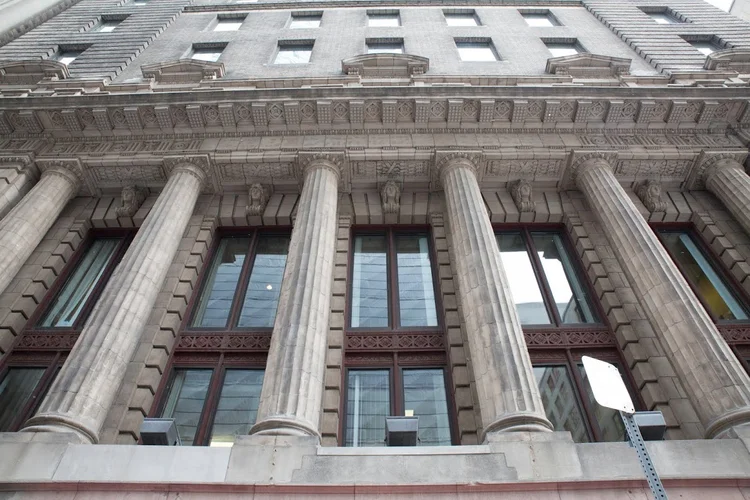 Evergeen College
Toronto, Ontario, Canada
Statistics

| | | |
| --- | --- | --- |
| | 15 | Undergraduate programs |
| | 0 | Postgraduate programs |
Overview
Statistics

| | |
| --- | --- |
| Institution type | Private |
| Year established | Data not available |
| Campus setting | Data not available |
| Student population | Small (1,000 or less) |
| foreign students | 35% |
| Nationalities | Data not available |
About Evergeen College
Evergreen College has a unique range of diploma and certification Vocational programs designed to prepare students for today's competitive job market. There is a growing demand for international skilled workers in Canada and Evergreen College can help open doors to employment opportunities that other schools can't. 
All Evergreen diploma programs are designed to fast-track students into a new career, with co-op and field placements that provide real world experience in Hospitality Management, Community Service Worker, Early Childcare Assistant, Computer System & Network Specialist, Business Administration in International Trading, Computerized Accounting & Payroll, Legal Assistant, Medical Office Administrator and more.
Evergreen College has students covered across Canada with seven convenient campuses in the Toronto Area, Calgary, and one campus currently underway in Montreal, with all locations offering flexible hours in the morning, afternoon and evenings from Monday to Friday. 
Evergreen's flexible campus hours coupled with its Work and Study program provides international students with the unique opportunity to gain much needed work-experience and income while they study, an opportunity very few other organizations can offer.
Admissions
Intakes
Admissions Statistics

| | |
| --- | --- |
| IELTS | Data not available |
| TOEFL | Data not available |
For admission requirements and intakes for each individual course/programme please refer to course details.
Tuition and application fees
Estimated tuition fees as reported by the institution.
Tuition and Application Statistics

| | |
| --- | --- |
| Application fee (local students) | Data not available |
| Application fee (foreign students) | Data not available |
| Student visa fee (foreign students) | Data not available |
Living cost
Data not available
Average living cost in Canada
The amount is indicated taking into account the average cost of food, accommodation, etc in Canada for 2023
Costs Statistics

| | |
| --- | --- |
| Food | Data not available |
| Accommodation | Data not available |
| Others | Data not available |
Campus
Professional training requires professional facilities and our campus is equipped to provide you with the services and tools you'll need to succeed. With a mix of domestic and international students from all around the world, you'll feel right at home with the tightly-knit Evergreen College community. Our campus location also offers you a diverse amount of opportunities for you to become involved with local community as well.
Evergreen Downtown Toronto campus have small class sizes to ensure that each student get the highest quality learning environment and superior training.
Our campus is equipped with the most modern equipment, including new computers, servers, network devices and the latest, most relevant computer software.
Evergreen College, Downtown Toronto is located in the heart of Toronto at 67 Yonge Street. We're a one-minute walk from King Station on the Subway Line in the centre of the city's bustling Financial District. 
A short walk North will bring you to the Eaton Centre where you can shop in Toronto's biggest mall or hang-out at Yonge- Dundas Square, the city's most entertaining intersection.
Student population
Small (1,000 or less)
Total population
Student Statistics

| | |
| --- | --- |
| Undergraduate students | Data not available |
| Postgraduate students | Data not available |
| foreign students | Data not available |