Obtaining an Executive MBA qualification can be significant life-long investment plan. Not only is it a unique outcome for career prospects, but it can also expand your personal and preofessional growth.
The syllabus structure is designed to propel graduates and working professionals for better exposure to the global business scene. In the context of Singapore, its educational system has grown its global recognition alongside its global competitive stature.
According to Human Resources consulting firm Mercer's 20th Annual Quality of Living Survey, Singapore is in the 25th position globally and maintains its rank as the Asian City of the highest quality of living.
Its devotion to excellence and advancement has led to it outpacing its own status as well as its competitive neighbors in the area and beyond making it the perfect destination for international students alike.
About MBA
The Master of Business Administration (MBA) is an widely recognised degree for undergraduates and working professionals alike who wish to acquire a postgraduate qualification in Business and Management. An MBA programme in general details intensive electives in the areas of International Tourism, Hospitability Management and Business. Its curriculum subjects covers commonly topics such as:
Finance
Economics
Accounting
Information Technology
Human Resource Management
Marketing and Business Ethics
Leadership and Organizational Behavior
Why study MBA?
5 reasons to take an MBA programme:
1. Salary potential
MBA presents a significant opportunity to increase your salary. It is a known fact that candidates with MBA would be able to double their salary. The average salary of a Singaporean finance and business professional is between USD 45,000 to USD 48,000 annually.
2. Flexibility
The MBA programme is designed for an educational flexibility offering. Postgraduate students would be able to customise their learning core to suit your own time management. It gives time flexibility of part-time and full-time courses as well as the choices of enrollment of on-and-off campus online courses and hybrid format, a learning combination. Some students would be able to access their course syllabus through long-distance methods during their own free time.
3. Personal growth and development
Besides the prospect of career advancement, completing an MBA programme can be in itself a gratifying experience. It can offer the necessary tools to approach your professional as well as your personal life in terms of Problem Solving, Idea Development and Project Management.
4. Leadership skills
The leadership electives in MBA programmes provide its students with the plan of action to face business and management challenges. It educates the students with the crucial tools to lead, to guide and to motivate their team members in their own business organisations. Students would be able to foster relationships between other students in its academic curriculum. It brings in the right exposure for its students into a business environment in terms of business networking. The network circle students will be able to build will be more well rounded made up of people of different industries in different disciplines. It will give a clear insight into the real-life industry project and the right business approaches and solutions.
5. Culture experience
Asian countries are often an overlooked option for furthering your undergraduate and postgraduate studies. The Lion City, compared to other international destinations, offers a cheaper and affordable fee for experiencing different cultures inside and out of the classroom. The small island is a melting pot of different cultures, ethnicities, architecture and food. Its developed and advanced transport line makes it more convenient for its people to move around.
Why study MBA in Singapore?
Five reasons why:
1. International recognition
Two of Singapore's public universities are amongst the world's top 100 prestigious educational institutions. Singapore takes the top spot in the East and Southeast Asia when it comes to the Graduate Management Admission Test (GMAT) scores. Test-takers in the country has shown the highest mean GMAT score in 2017, an average of 614 points which is above the worldwide average of 564 points.
2. International student fund and scholarships
Unbeknownst to some, Singapore is one of the world's expensive place to live. However, compared to other major cities, it is comparably low in cost. These costs, of course, vary depending on a person's lifestyle choices and spendings. A number of universities in Singapore offer scholarship, student fund options for MBA. Details on the application forms can be obtained via the university websites.
The Singapore Ministry of Education offers tuition fee grant subsidising up to 80% of tuition fees available for local and international students. International students who opt for the grant are subject to an agreement to work in Singapore for three years upon graduation.
3. Business-friendly
The Singaporean economy is the perfect playground for domestic and international business operations. It is ranked as the easiest country to do business with welcoming investors and companies with its friendly legal framework and public legislation.
4. Multicultural society
Singapore is made up of a multicultural society of four different ethnicities: Chinese, Malay, Indian and Eurasian. English is used as language of command in all university establishments. International students will find it easy to adjust to the environment. They will find a diverse student body population through which you can exchange and experience ideas and cultures.
5. Quality of life
Singapore retains its rank as the safest country in the world perceived to have a stable order and peace compared to its regional neighbors. In order to secure admission to a business school, it requires applicants to demonstrate strong credentials that cover logical, analytical abilities and proficiency.
Admission requirements for MBA
Admissions requirements vary from one school to another, but typically they are:
A bachelor's degree holder from a reputable educational institute.
A minimum of two years of working experience.
A minimum 2.8 CGPA score.
To provide English Language certification or equivalent if, their undergraduate studies were not taught exclusively in English.
Important dates in the MBA academic calendar
| | |
| --- | --- |
| Month | Academic Event |
| January, September, October | Student Intake |
| April | Course Commencement |
| May | End of Term |
Notable MBA schools in Singapore
1. National University of Singapore Business School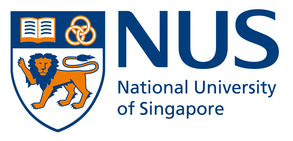 NUS Business School is the business school to the National University of Singapore. NUS Business School is the leading business school consistently rated as one of the first-rate educational reputations. It holds the 17th ranking by the Financial Times (FT) Global MBA 2019 rankings.
2. INSEAD - Asia Campus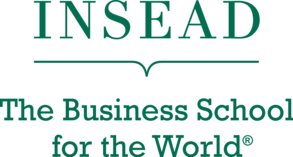 INSEAD is among the world's leading graduate business institutions with three different campuses across the globe. It is ranked 2nd in the QS World University. MBA students are given the opportunity to visit the campus in Abu Dhabi for an elective course. Their graduate alumni is a diverse network of 50,000, 24,000 of which are MBA alumni.
3. Nanyang Technological University

The Nanyang Technological University is the research-intensive university in Singapore. It is ranked 12th in the QS World University Rankings and the 1st best young university in the QS university rankings.
4. Singapore Management University (SMU)

The Singapore Management University (SMU) is a premier autonomous university modeled after the Wharton School of the University of Pennsylvania. It is ranked 78th place in the Asian University rankings.
5. James Cook University - Singapore
The James Cook University is ranked to the top 2% in the Academic Ranking of World University rankings and 39th in the QS university rankings.
6. Kaplan Singapore
Kaplan Singapore is an educational institute ranked in the World's Top 100 Universities. To date, Kaplan has a student body from 35 countries worldwide with over 65,000 graduates and 225,000 awarded professional certifications.
7. SP Jain School of Global Management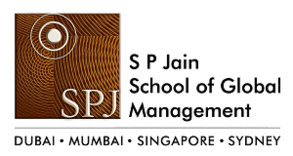 S P Jain School of Global Management is an Australian business school offering undergraduate, graduate and postgraduate business programs. It is ranked 16th place in the best foreign 1-Year of Business Schools.
8. Management Development Institute of Singapore (MDIS)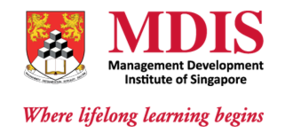 The Management Development Institute of Singapore (MDIS) is the oldest established non-profit institute. It provides academic programmes of professional certification from its five global university partners; the University of Sunderland (UK), University of Bradford (UK), Southern Cross University (Australia), Bangor University (UK) and the Grenoble Graduate School of Business (France).
9. ESSEC Business School

ESSEC Business School is an international educational institute delivering business programmes of different levels; undergraduate, postgraduate and doctorate education.
10. Manchester Business School - Singapore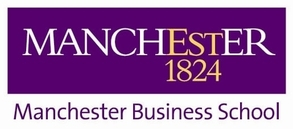 Manchester Business School Singapore offers an intensive and flexible Global MBA business programme. The Centre supports about 300 students and has more than 1000 graduates in Southeast Asia and Oceania region.