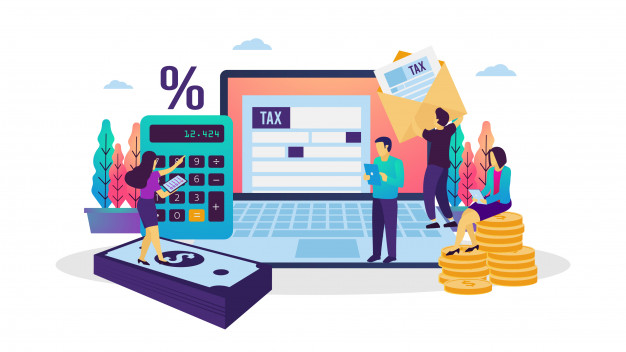 Maybe there are still those who hesitate to study accounting, don't we already have too many graduates in the programme? Well, there is one thing that can help you stand out compared to other accounting graduates, which is to own an ACCA qualification.
Accounting and finance majors are often the choices of many students who will continue their undergraduate studies. You also do not need to worry about job opportunities because employment in this field is quite broad.
What is ACCA?
Maybe there are still many who are not familiar with ACCA. ACCA stands for Association of Chartered Certified Accountants. It is a global organisation for professional workers in accounting and finance.
To date, this organisation has more than 233 thousand members and 500 thousand students in 178 countries around the world. This figure is expected to continue to grow.
Professional workers who have ACCA certification are sought after by large companies. Why? Because this certificate represents integrity, reliable business capabilities, and knowledge in accounting and finance.
ACCA is also recognised by the European Union (European Union/EU) and the United Nations (United Nations). So, if you are interested in working abroad, ACCA can be a stepping stone for you.
What are the benefits of getting ACCA certificate?
By taking ACCA, you will be superior when compared to other accounting graduates. The following are some of the benefits you can get by taking ACCA:
1. Recognised internationally
As explained above, ACCA has members in 180 countries in the world. Not only that, but the ACCA certificate itself is also recognised in various countries. So, if you choose to take ACCA, you will become part of a worldwide network of accounting and finance professionals.
In addition, if you are indeed interested in working abroad, ACCA can be the highlight of your application. Accounting itself is one of the industries that are needed throughout the world and you can work anywhere. Many people who have ACCA certification use it to work in a new country.
2. Job opportunities in large companies
There are many companies that are looking for professionals with ACCA certification. This is because ACCA certification holders are known for abilities such as strategic thinking and various technical skills that are valued by large companies. To date, ACCA works with more than 7,400 companies in the world.
In addition, ACCA also provides an ACCA Careers Job Board that you can use to find work.
3. You can find education at the right cost
Because of the vast network of ACCA learning partners, you can choose whether you want to study full time or part-time. ACCA can also be studied offline and online. With this flexibility, you can easily find an ACCA path that suits your budget and lifestyle.
4. Flexibility to choose your own path
Actually, ACCA holds exam sessions every quarter or 3 months. However, you can also take the exam at your request so that you can take ACCA students at your own pace. You have the opportunity to specialize in your chosen field.
Not only that, but you can also get additional qualifications such as BSc in Applied Accounting from Oxford Brookes University or MSc in Professional Accounts from the University of London.
5. Get the support you need
ACCA provides 24-hour support services to answer questions and you can access the resources and special material they have prepared conveniently. If English is not your first language, they offer additional support through their training partner, BPP - who will provide you with the assistance you need for your exams.
6. Join an international network
Build a strong professional network you really need in today's fast-moving business world. When you take ACCA, you will have the opportunity to meet many people through networking events and chatting with fellow students in our virtual learning community. When you join ACCA, you will join the global network of ACCA with more than 200,000 members, connecting you with thousands of financial professionals around the world.
What makes ACCA different from an accounting degree?
Maybe you are still confused about what is the difference between ACCA and ordinary accounting degrees. Here are some of the differences.
1. ACCA is a certification, not a degree from a university
It's clear that you will get an accounting degree through university education, while ACCA is a certification for professional accountants. An Accounting degree is a bachelor's degree and you get academic knowledge from the department you choose. Meanwhile, ACCA is a professional accounting qualification and not a university degree.
2. Subjects are also different
If you study accounting, you will learn all things related to accounting. In lectures, you can also choose what subjects you want to study. The core subjects certainly include auditing, finance, taxation, and so on. While ordinary electives are related subjects such as business, marketing, and so on. So you can combine your various interests.
Meanwhile, ACCA is really focused on accounting. With ACCA, you will get far more information about accounting. Ordinary ACCA lessons include things like accounting techniques that you might not get in college because they are usually more detailed and are specifically for professionals.
3. ACCA is more difficult than accounting
Because ACCA is more aimed at accounting professionals, ACCA lessons are arguably more difficult than accounting courses. If in college, you will do assignments, group work, and your class exams and final exams. You must have good time management and study consistently so you can graduate with good grades. Meanwhile, if you take ACCA, you will work alone. Because ACCA lessons learn fundamentals, the subject matter will become increasingly difficult.
4. ACCA is faster than college
If you want to get to work quickly, ACCA can be the fastest route for you. For those of you who want to take ACCA, you can take a foundation majoring in accounting and then immediately take ACCA after foundation.
5. ACCA is cheaper than college
If cost is a major consideration for you, ACCA is a cheaper option compared to an accounting degree. Not only that, but you can also take your own ACCA qualification without going through college or university. This will further reduce your costs because you will only pay the registration, examination and navigation fees rather than the school fees and resources from the university.
Are you already interested in taking ACCA? If yes, there are the requirements you need to fulfil.
What are the ACCA entry requirements?
The requirements for ACCA qualification abroad are:
2 principal passes at STPM (grade C or above), plus 3 credits at SPM (grade C or above or grades 1-6) (in 5 separate subjects, including English and Mathematics)
Matriculation Certificate with minimum CGPA of 2.50, including Mathematics and English.
ATAR of at least 70 and 5 credits (grade C or above) SPM (in five separate subjects including Mathematics & English)
Unified Examination Certificate (UEC), 5 subjects with grade B (including English and Maths)
2 passes at GCE A-Level and 3 passes at GCE O Level in five separate subjects including Mathematics & English
3 LCCI Higher passes/A levels/STPM and 2 LCCI Intermediate Level passes/O level/SPM (in five separate subjects including Mathematics & English)
CAT qualification with 5 credits in SPM including English and Mathematics
What is the ACCA exam structure?
The ACCA exam itself is divided into three parts namely,
ACCA exam
Ethics and Professional Skills module
Professional Experience Requirements
These three elements consist of 13 tests in English and require relevant work experience. This must all be done to get the certification. As mentioned before, you can take the exam whenever you want. ACCA gives you up to 10 years to complete all your exams.
ACCA Exam
The ACCA exam is the first step to get an ACCA certification. The test itself is divided into three broad categories. Following are the details for each ACCA exam.
Applied Knowledge
The Applied Knowledge exam introduces you to the world of finance and develops techniques and fundamental theories in accounting. The test consists of:
Accountant in Business
Financial Accounting
Management Accounting
Applied Skills
The Applied Skills exam builds your accounting and finance skills based on the theory you learn in Applied Knowledge. This is one skill that is needed by professional accountants. The test consists of:
Taxation
Corporate and Business Law
Performance Management
Audit and Assurance
Financial Reporting
Financial Management
Strategic Professional
The Strategic Professional exam prepares you to be a leader in the accounting world. Through this exam, you will learn how to strategize based on technical and ethical theory and professional skills. You can also take specialties that you feel are suitable for your career. Each student must take the Essentials test and choose two from the Options exam. The test is:
Essentials
Strategic Business Leader
Strategic Business Reporting
Options
Advanced Financial Management
Advanced Audit and Assurance
Advanced Performance Management
Advanced Taxation
Ethics and Professional Skills Module
Those who take ACCA are asked to take the Ethics and Professional Skills Module. Through this subject, you will learn a variety of skills that are needed by companies.
By introducing you to ethical and professional skills and showing you the various situations that are common in the business world, ACCA hopes that they will assist you in acquiring skills that are not widely taught at the educational level. This will certainly be a plus for you when you are looking for work.
Professional experience requirements
To be a professional who is confident and trustworthy, you need work experience. Therefore ACCA requires each participant to have work experience. Each participant must complete 36 months of relevant work experience.
During your work, you need the signature of your supervisor during work to be considered successful. These experience requirements allow students to practice their knowledge that has been learned at ACCA directly into the work environment.
Where to study ACCA abroad?
There are many institutions abroad that offer ACCA courses. If you're interested to attend the universities abroad to complete your ACCA courses, below are some of the best institutions that offer ACCA programme:
| | |
| --- | --- |
| University | Location |
| | United Kingdom |
| | United Kingdom |
| | Australia |
| | Singapore |
| | Ireland |
| | Poland |
| | United Kingdom |
| | Canada |